Bare Your Fangs!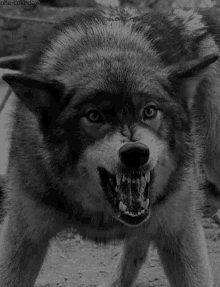 Top posting users this week
Switch Account
Switch user:
---

This is our application/biography template required for all characters of Canin, Feel free to decorate it as you wish. Some fields with a white text color are not needed if you do not wish to provide the information. Submit the form below as a new topic with your characters name as the title. Staff will review your form within 24hrs. Upon acceptance, you may begin roleplay anywhere in the world!
Application Field Explanations:

Field Meanings and Explanations
We want to make sure everyone understands the requirements of each field in the application. If you feel you need further assistance after reading the information below, please consult staff and/or members in the Helpdesk.

"First, Middle, Last": This is your characters first, middle and last name. Middle and last names are not required but give your character a unique touch to their name in case we have more than one character with the same first name. Therefore we encourage middle and last names.

"Nickname": Short pet names are fun! A nickname is usually something short for a long name. For example, Calcifer could have the nickname Cal, or Bri for Brianna. Some short names may not apply and that is okay!

"Name Pronunciation": How do you pronounce your characters name? I've seen some really interesting names and love to know what they sound like when I say them. When your posting, its like you're actually there so knowing how to say their name means a lot.

"Age": Please provide your characters age in years only. Age range in Canin is from 6 months to 20.

"Gender": Are you a male or a female?

"Voice": What does your characters voice sound like? If you would like to claim an existing voice from a famous actor, actress or Celebrity, you may do so in the voice claims topic found in this forum.

"Rank": What rank would you like to be in your pack? All packs in Canin, including Akeynas Rebellion, use the same ranking system. View our ranks in the Character Creation forum in the Guidebook for more information.

"Occupation": Within each rank, there are specific jobs your character can do in order to contribute to the pack. You can find a list of jobs in the Character Creation forum in the Guidebook.

"Alliance": Who do you swear Allegiance to? Fenrirs War or Akeynas Rebellion?

"Alignment": What is your characters stand in the world? Are you neutral, Good, Evil, or somewhere in between. A list of accepted Alignments can be found in the Character Creation forum. Alignments can only choice by choice and a line of events.

"Guild": The name of your Guild. You'll leave this blank until you either join a guild or make one. If you decide to do neither of the given options, you can remove any guild information from the template.

"Guild Rank": What is your rank within the guild you joined or created?

"Species": What is a wolf species your wolf character is based on? It helps to picture them a little better. If your wolf isnt based off real life wolf species, that's okay too!

"Height": What is your wolfs height in inches? In other words, how tall is your wolf from ground to shoulder?

"Weight": What is the weight of your wolf in pounds?

"Length": How long is your wolf in inches from nose tip to tail tip?

"Fur Texture": Fur texture effects how your wolf will look or appeal to other wolves. Is is soft, rough, matted? Fur texture is useful during mating season.

"Fur Length": Does your wolf have short, long or mediumlemth hair. This would determine how it reacts with certain weather temperatures.

"Eye Color": Eye colors can range from realist to unrealistic and even glow if you want them to!

"Nose Color": Noses can be what you want them to be. They can be yellow if you wanted it to be.

"Tongue Color": Never seen a tongue color outside pinks and red but yeah...that's what this is for.

"Claw Color": Nail polish is nice, but how would it look on a wolf?

"Base Color": What is the color that covers usually 80% of your wolf?

"Secondary Color": This color covers about 20% of your wolf.

"Third Color": The rest of the colors on your wolf. If you have a different color palette with more than three colors, put color 3 and up here.

"Markings": Explain the markings of your wolf. If they are intricate or complex for an explanation, you can put their meaning or symbolism here instead.

"Scars": Explain the scars your wolf may have.

"Accessories": Is your wolf wearing any clothing or jewelry?

"Growths": Does your wolf have and growths such as wings, a few extra tails or legs?

"Reference": A picture of your character as described above.

"Magic/Element": Does your wolf use magic and/or elements? Please refer to the spells list in character creation forum if they do. If neither, you may remove the fields to o with magic and elements out of the template.

"1st Spell": Your main spell for element or magic. Please include its strength level based on the spells list.

"2nd Spell":  An alternate spell when the main spell cannot be used.

"3rd Spell": Usually a passive spell, this is your third spell.

"Personality Traits": What are some personality traits about your character? We require a minimum of 4.

"Likes": What does your wolf like? Swimming, hunting, basking, etc. We require a minimum of 4.

"Dislikes": what does your wolf dislike? Running long distances, bickering, being ordered around, etc. We require a minimum of 4.

"Parents": Who is the couple who gave birth to you? It can be one or both parents or if this doesn't apply, put the name of your current guardian.

"Siblings": Who are your brothers and Sisters?

"Relatives": Aunts, uncles, Grandpsrets etc.

"History": Remember that all wolves are currently native to Canin. Other than that, get creative! You can leave this blank if you are writing it during the roleplaying process, but something is better than nothing! Minimum of 100 words or more please.

Application Code:

Code:

[size=16][b]The Form[/b][/size]:
[center][color=#311E23][size=24][b][font=Impact]First, Middle, Last[/font][/b][/size][/color][/center]

[font=Impact][size=16][b][color=#311E23]Nickname[/color][/b]:[/size][/font] Text
[font=Impact][size=16][b][color=#311E23]Name Pronunciation[/color][/b]:[/size][/font] Text
[font=Impact][size=16][b][color=#311E23]Age[/color][/b]:[/size][/font] Text
[font=Impact][size=16][b][color=#311E23]Gender[/color][/b]:[/size][/font] Text
[font=Impact][size=16][b][color=#311E23]Voice[/color][/b]:[/size][/font] Text

[font=Impact][size=16][b][color=#311E23]Rank[/color][/b]:[/size][/font] Text
[font=Impact][size=16][b][color=#311E23]Occupation[/color][/b]:[/size][/font] Text
[font=Impact][size=16][b][color=#311E23]Alliance[/color][/b]:[/size][/font] Text
[font=Impact][size=16][b][color=#311E23]Alignment[/color][/b]:[/size][/font] Text

[font=Impact][size=16][b][color=#311E23]Guild[/color][/b]:[/size][/font] Text
[font=Impact][size=16][b][color=#311E23]Guild Rank[/color][/b]:[/size][/font] Text

[font=Impact][size=16][b][color=#311E23]Species[/color][/b]:[/size][/font] Text
[font=Impact][size=16][b][color=#311E23]Height[/color][/b]:[/size][/font] Text
[font=Impact][size=16][b][color=#311E23]Weight[/color][/b]:[/size][/font] Text
[font=Impact][size=16][b][color=#311E23]Length[/color][/b]:[/size][/font] Text
[font=Impact][size=16][b][color=#311E23]Fur Texture[/color][/b]:[/size][/font] Text
[font=Impact][size=16][b][color=#311E23]Fur Length[/color][/b]:[/size][/font] Text
[font=Impact][size=16][b][color=#311E23]Eye Color[/color][/b]:[/size][/font] Text
[font=Impact][size=16][b][color=#311E23]Nose Color[/color][/b]:[/size][/font] Text
[font=Impact][size=16][b][color=#311E23]Tongue Color[/color][/b]:[/size][/font] Text
[font=Impact][size=16][b][color=#311E23]Claw Color[/color][/b]:[/size][/font] Text
[font=Impact][size=16][b][color=#311E23]Base Color[/color][/b]:[/size][/font] Text
[font=Impact][size=16][b][color=#311E23]Secondary Color[/color][/b]:[/size][/font] Text
[font=Impact][size=16][b][color=#311E23]Third Color[/color][/b]:[/size][/font] Text
[font=Impact][size=16][b][color=#311E23]Markings[/color][/b]:[/size][/font] Text
[font=Impact][size=16][b][color=#311E23]Scars[/color][/b]:[/size][/font] Text
[font=Impact][size=16][b][color=#311E23]Accessories[/color][/b]:[/size][/font] Text
[font=Impact][size=16][b][color=#311E23]Growths[/color][/b]:[/size][/font]
[font=Impact][size=16][b][color=#311E23]Reference[/color][/b]:[/size][/font] Text

[font=Impact][size=16][b][color=#311E23]Element /Magic:[/color][/b]:[/size][/font] Text
[font=Impact][size=16][b][color=#311E23]1st Spell[/color][/b]:[/size][/font] Text
[font=Impact][size=16][b][color=#311E23]2nd Spell[/color][/b]:[/size][/font] Text
[font=Impact][size=16][b][color=#311E23]3rd Spell[/color][/b]:[/size][/font] Text

[font=Impact][size=16][b][color=#311E23]Personality Traits[/color][/b]:[/size][/font]
[list]
[*]Text
[*]Text
[*]Text
[*]Text
[/list]
[font=Impact][size=16][b][color=#311E23]Likes[/color][/b]:[/size][/font]
[list]
[*]Text
[*]Text
[*]Text
[*]Text
[/list]
[font=Impact][size=16][b][color=#311E23]Dislikes[/color][/b]:[/size][/font]
[list]
[*]Text
[*]Text
[*]Text
[*]Text
[/list]

[font=Impact][size=16][b][color=#311E23]Parents[/color][/b]:[/size][/font] Text
[font=Impact][size=16][b][color=#311E23]Siblings[/color][/b]:[/size][/font] Text
[font=Impact][size=16][b][color=#311E23]Relatives[/color][/b]:[/size][/font] Text
[font=Impact][size=16][b][color=#311E23]History[/color][/b]:[/size][/font] Text


Similar topics
---
Permissions in this forum:
You
cannot
reply to topics in this forum