Bare Your Fangs!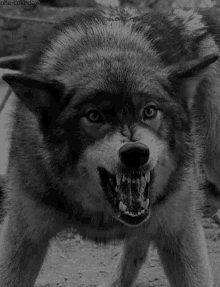 Top posting users this week
Switch Account
Switch user:
---
A legend in Canin says that The Albino grants each wolf one wish if you found it. Others claim the meat of such a pale beast gifts a fruitful hunt throughout all the seasons for a year. It has long since been a pup story until the night when a White Bison travels alone through each territory, stirring the excitement of the hunt. In the midst of twilight, the Gods have decreed that all packs come together to bring down the beast. "Send your best hunters to Shadow Forest." They would say. "Scour the lands for the beast and bring it down near Aged Stones." Each Guardians relays the order to their trusted wolves and sends them off to meet at Shadow Forest. There, it is not written what takes place there, only that the gift from the Albino was extraordinary.
We have our Christmas Activity! To participate, all members must bring their wolves to Shadow Forest and post here with your OOC thst you would like to participate.. All characters will meet each other and discuss a strategy. Then they will begin the hunts. We will be using the dices for this, so make sure your health is at least 85% full. Post order is decided based on who posts when at the start of the discussion. If you forget who's turn it is, that's okay! You can find the post order in the signature of the Fates Account.
Staff will post current HP and MP stats for each participant as the posts go on for NPCs.  If you have questions, please don't hesitate to ask!
Code:

[b]OOC Account[/b]:
[b]Characters who will participate[/b]:
The Hunt Stats:

White Bison

Health: 350

Mana: 230

Rayne

Health: 200

Mana: 100

Annularis

Health: 200

Mana: 100

Myra

Health: 200

Mana: 100

Ix

Health: 200

Mana: 100

Ira

Health: 200

Mana: 100

Brawn

Health: 200

Mana: 100

Silas

Health: 200

Mana: 100

Naveen

Health: 200

Mana: 100

Urian

Health: 200

Mana: 100

Talena

Health: 200

Mana: 100

Maelle

Health: 200

Mana: 100

Caoimhe

Health: 200

Mana: 100
Last edited by Noella on Fri Jan 10, 2020 8:47 pm; edited 7 times in total
OOC Account: MyraWolf
Characters who will participate: Irasellia, Ixtliltona

MyraWolf




MS

: 4


Age

: 24



OOC Account: Naviira
Characters who will participate: Talena

Naviira







OOC

: Myself


MS

: 8


Health

: 200



OOC Account: Alebrije
Characters who will participate: Annularis

Alebrije







OOC

: Alebrije


MS

: 1



OOC Account: Pesty
Characters who will participate: Silas, (possibly) Naveen if allowed

Sorry I was late! ;u;

Pesty




MS

: 7



---
Permissions in this forum:
You
cannot
reply to topics in this forum