Bare Your Fangs!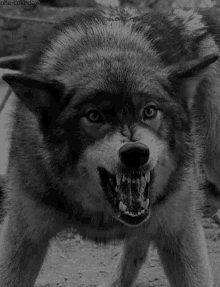 Top posting users this week
Switch Account
Switch user:
---

As mentioned in the plot, dark Norse mythology was incorporated and used as the religion of Canin. Though not entirely correct, we wanted to be sure that everyone understood not only that we mean no offense to the religion itself, but wanted to make sure everyone knew what rituals or practices each pack carries out in certain sutuations.
.
Offerings, which are given to the Gods of Canin, are mainly done before the execution of a pack hunt. Offerings may be present in other cases as well which may include but are not limited to "examples", weddings, births(usually an heir), prosperity, Seasonal Meets etc. Each pack has a special way of serving a sacrifice as well as consequences if an offering isn't given to the Gods when necessary. Below are the rituals done by each pack.
Ritual of Iron Blood:

Ritual of Iron Blood
One of many sacrifices a pack must make, is the sacrifice of an innocent heir to the throne in order to protect themselves from history repeating itself. Despite the war, in honor of the truce the Guardians made to one another, each pack must sacrifice their first born heirs to Fenrir at the Tree of Souls in order to keep Winters Shard trapped within its branches. The pack members stand to witness the act executed by the Elders of each pack in a simutaneous motion. It is said the blood of the youth signifies the power strong enough to keep the shard imprisoned.

Note: Akeynas Rebellion does not participate in this ritual.
Ritual of Fair Game:

Ritual of Fair Game
Before a hunt, each pack must provide and offering to their God whether it be a life, food, artifact, etc. Without the blessing from a God, a wolf cannot hunt game as a pack and suffer the merciless wraiths who scour the lands of Canin in any season. Upon becoming a wraith, there is no turning back. During the ritual, those who are participating must be present for the offering. Even if an offering is given, a wolf who is absent the ritual is considered fair game for wraiths in a strong belief.

Note: Akeynas Rebellion does not participate in this ritual.



Similar topics
---
Permissions in this forum:
You
cannot
reply to topics in this forum