Bare Your Fangs!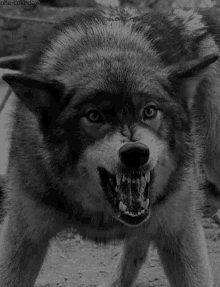 Top posting users this week
Switch Account
Switch user:
---

The dice system is a series of dices with various numbers of faces which you roll to assist in the outcome of an action their character decided to do in the roleplay. Basically, a success or fail rating of your characters actions. Some dice are not success/fail results, but the actual result of an obstacle in their path or object found. Other dice are scale rating for things such as how sever an attack rating 1-20. This guide will explain these things to you and it won't be as confusing as it may sound. The Dice are used for Hunts, Duels and Guild Battles.
Rolling the Dice:

How to roll the Dice

When you use the dice, there is only one way to roll or see the dice. When you need to roll the dice, you'll find it in the options setting in the

full reply

method of posting, not quick reply. If you want to roll more than one type of dice, click the "+" plus sign next to the number box.

To roll more of the same dice to get multiple numbers in one row, put the desired number in the white box.

View the images below to see what it looks like while rolling the dice.

The Dice in Reply ModeRolling Multiple DiceRolling More of the Same Dice
Identifying the Dice:

Identifying the Dice
Below, are the dices used in the game. Each dice has a certain number of faces and what they are rolled for. Some dice can have more faces added to them at any time.

Prey/Predator Dice
Prey and Predator dice are separate, but use the same results. The number you roll determines the predator or prey you'll encounter in the game. For example, if you rolled a 2 and that number is associated for a Mountain Lion or Caribou, that would be the encounter you will face. The outcomes change randomly and no one number is an indefinite result. This dice has an infinite number of faces depending on what prey and predators are added. Want a predator or prey added to the list, let us know!

Fate Dice
Fate is used to determine a regular success or fail rate for things like our Daily Loot, Supply Packs, and after picking a choice a GM has offered to you, any type of action that could have a success or fail rate.  Game Masters will indicate when to use this dice.

Attack Dice - The Attack Dice is the dice used to determine the damage given to your opponent. Once your character rolls the dice, the Game Master will give the outcome of the hit in health points while the opposing users give the actions of their character in their next post.

---
Permissions in this forum:
You
cannot
reply to topics in this forum