Bare Your Fangs!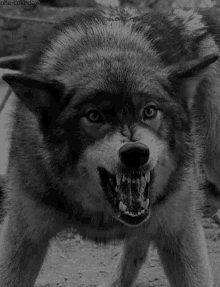 Top posting users this week
Switch Account
Switch user:
---

Ora Mystic
Nickname:
Ora
Name Pronunciation:
Ore-uh
Age:
3
Gender:
Female
Voice:
TBD
Rank:
Healer
Occupation:
Alchemist
Alliance:
Loner
Alignment:
Neutral Good
Guild:
N/A
Guild Rank:
N/A
Species:
Dire x Mackenzie Valley x Eastern Wolf
Height:
28in
Weight:
160lbs
Length:
4ft
Fur Texture:
Soft
Fur Length:
Long
Eye Color:
shades of pink
Nose Color:
purple
Tongue Color:
Soft Pink
Claw Color:
Black
Base Color:
Light Purple
Secondary Color:
Dark purple
Third Color:
Black
Markings:
Light purple intricate design on stockings and eyes and nose.
Scars:
N/A
Accessories:
Wings and purple and black.
Growths:
Purple fading to black wings.
Reference:

Element /Magic::
Star Magic
1st Spell:
Flame of the Stars - A Silver flame that can burn flesh or vanquish shadows. Ora will use this spell to defend herself while on her travels. Uses it like a dragon expels a fire ball.
2nd Spell:
Moon Gaze - When cast, Ora can send her enemies into a daze, oblivious to anything around them as long as she has eye contact with them.
3rd Spell:
Starlight Mist - A blanket of glittering mist that Ora can use to cover up her tracks for a short period of time. Wind spells can blow away the mist but otherwise, she is outta there!
Personality Traits:


Mysterious

Open Minded

Observant

Cunning

Likes:


Being Alone

Nature

Politics

Uniqueness

Dislikes:


Elemental Magic

Cockiness

Traitors

Love

Parents:
Unknown
Siblings:
Unknown
Relatives:
Unknown
History:
Ora is a wolf born with unique magics. As a witch, she knew she had abilities given to her which she rarely used such as the Gift of Magik. The spell that gave ones self the ability to use a magic of their choice. Ora was born to a family of witches and yet she had cut all ties to them on account of denying the use of the Magik Spell. Despite her dark looks, Ora took on the Magic of the Stars and decides she would help anyone who granted her a favor in return to the use of her services. She prefers the wildness to the company of other wolves, but Ora still enjoys the talk of politics, which does effect her time alone, but Ora liked it that way. Alone and free to do what she wanted.
:

Ora Mistique







OOC

: Noella


MS

: 8


Health

: 200




---
Permissions in this forum:
You
cannot
reply to topics in this forum