Bare Your Fangs!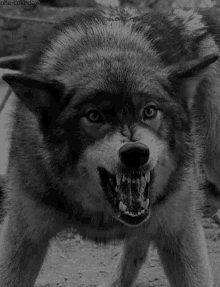 Top posting users this week
Switch Account
Switch user:
---
It was proclaimed that Joro and Fenrir fought with not just Mortals but with Wraiths and Spirts as well. A Wraith or Spirit servers either Joro or Fenrir but aren't immortal. Both beings can be defeated by a spell or element. When a Spirit dies, it disappears and can never be summoned again. When a Wraith dies, it is purified into a Spirit. To balance things out, Wraiths have no hope of returning to their Mortal forms like that of a Spirit if it is Joros' decision. Wrsiths and Spirits have other differences. A player wanting to create a Spirit or Wraith will need to keep the properties of the two entities in mind.

Wraiths
Wraiths are dark creatures engulfed in shadows and/or black magics. They can only be summoned by Fenrir and make their home in Shadow Forest. Wraiths possess a unique ability to Turn a Mortal in a Wraith by "burning" their soul. This spell is known as "The Burn". To describe such a dark spell, the caster sends shadows to engulf their prey in tortures of pain, guilt and sadness. This is how a wraith traps its prey before burning the physical body of the Mortal and a Wraith being born from the Ashes. In rare cases, some victims are only half Turned, leaving their bodies misshapen or possess some abilities of a Wraith such as the ability to communicate with a Wraih as opposed to hearing screeches and growls. A half Turned Wraith is still 80% Mortal. What abilities you have are up to, but half breeds will not have The Burn spell. Wraiths are vulnerable to any "pure" magics which include Element and Light. Half breeds are also subjected to such dangers but have a better chance of surviving encounters than Wraiths. Half breeds are still vulnerable to Wraiths.


---
Permissions in this forum:
You
cannot
reply to topics in this forum