Bare Your Fangs!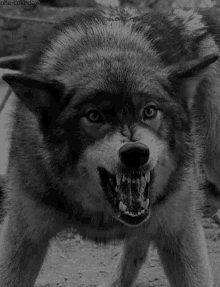 Top posting users this week
Switch Account
Switch user:
---

The Form
:
Fergus Mackenna
Nickname:
Tusked Prince, Ferg, never 'Gus'.
Name Pronunciation:
Furg-Us Mak-Kennuh
Age:
Four
Gender:
Male
Voice:
Gerard Butler
Scent:
Sun dried tobacco & lemongrass
Playlist:
Here
Rank:
Descendant
Occupation:
Heir
Alliance:
Fenris War, Spring
Alignment:
Lawful neutral
Guild:
N/A
Guild Rank:
N/A
Species:
40% Eurasian Wolf, 40% Megafaunal Wolf, 20% Mackenzie Valley Wolf
Height:
37in
Weight:
147ibs
Length:
5ft 5in
Fur Texture:
Thick and coarse on the top coat
Fur Length:
Medium
Eye Color:
Silver with bronze flecks around the irises
Nose Color:
Dark brown with black freckles around the nostrils.
Tongue Color:
Salmon with light brown spots on the tip.
Claw Color:
Brown
Base Color:
Light chocolate
Secondary Color:
Cinnamon
Third Color:
Marshmallow
Markings:
Black "cape" covering his head, going down the neck, shoulders, spine, haunches to coat over the top of his tail tipping the end of it.
Scars:
N/A
Accessories:
N/A
Growths:
Protruding canines from his lower jaw, "tusks" if you will which only thicken his gravelly tone.
Reference:
Here
Element /Magic::
Light
1st Spell:
[Level 1] Spirit wave; a blinding flash of spiritual light dazzles the opponent for a full turn, making them dizzy even.
2nd Spell:
[Level 2] Mirror, mirror; using spiritual energy he casts a doppelganger upon his opponent, a reflection of themselves to distract for a full two turns.
3rd Spell:
[Level 3] Take me instead; a massive healing move, Fergus can essentially "trade" the inflicted wounds or grave illness from one wolf to himself. It takes less energy to divert this to another wolf yet with his morality he cannot bring himself to do such a thing and would rather take the damage himself. This could change depending on what happens.
Personality Traits:


cordial

quick to act

heart of gold

ritualistic

Likes:


witty banter

wandering

fulfilling his duties

sparring

Dislikes:


liars

beating around the bush

dark magic

being underestimated as an Heir

Parents:
Abel♂ & Velena♀
Siblings:
TBA
Relatives:
TBA
History:
Raised under a traditional light the Spring Heir has always been an absolute dear and quite adaptable in his role, a swift learner. Early on he was praised as a prince and due to his unique lower protruding canines had earned the title "Tusked Prince" of the Spring pack. Respectful of his elders and always curious of anything new the young male grew up with an open mind and was swift to wrestle down anyone trying to tease him for his tusks or speaking ill of his mother the Guardian of Spring. As such he grew up with a strong body and prefers to keep it that way, training himself and sparring with any wolf willing to do so and with the spare time for it.
With the looming war he is anxious about protecting his mother as well as trying to better the pack, not letting anyone get too lazy or cozy. There are hard times ahead and he doesn't want to be caught by surprise.

Fergus Mackenna







OOC

: Pesty


MS

: 8


Health

: 200




---
Permissions in this forum:
You
cannot
reply to topics in this forum