Bare Your Fangs!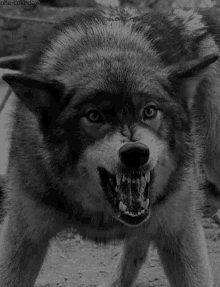 Top posting users this week
Switch Account
Switch user:
---

The Form
:
Naveen الكنز (Adjo)
Nickname:
Nav
Name Pronunciation:
Nah-veen Ahd-joh
Age:
Four years
Gender:
Male
Voice:
Oded Fehr
Scent:
Rose with sage and a touch of jasmine.
Playlist:
Here
Rank:
Healer
Occupation:
Alchemist
Alliance:
Akeyna's Rebellion
Alignment:
Lawful good
Guild:
N/A
Guild Rank:
N/A
Species:
80% Arabian Wolf, 20% Red Wolf
Height:
25in
Weight:
43ibs
Length:
3ft
Fur Texture:
Soft
Fur Length:
Short
Eye Color:
Bright orange
Nose Color:
Black
Tongue Color:
Bright pink
Claw Color:
Gray
Base Color:
Blonde
Secondary Color:
Gray
Third Color:
Black
Markings:
Red gold markings on top of his head and ears, down his ruff and on his haunches and tail.
Scars:
N/A
Accessories:
N/A
Growths:
N/A
Reference:
Ref done by @IceQueen
Element /Magic::
Earth
1st Spell:
[Level 1] Druid tongue; communicating with plants he can encourage them to rapidly grow to abnormal proportions or to redirect the growth in a specific pattern or direction. He can have casual conversation with flora as well.
2nd Spell:
[Level 2] Earthquake; riling up the very land itself he can cause a concentrated earthquake to cause a defensive wall/fissure or to do damage to an enemy.
3rd Spell:
[Level 3] Rock golem; using an immense amount of mana he can summon an eight foot rock golem to aid in battle against enemies.
Personality Traits:


friendly

energetic

helpful

pious

Likes:


being of use

grooming

gardening

socializing

Dislikes:


excessive cussing

cold weather

fish

conflict

Parents:
Kellen♂ & Shabanu♀
Siblings:
Jeriko♂, Rinku♂, Jasiri♀ & Rhia♀
Relatives:
Many!
History:
Coming from the streamlined combination of the agile Arabian wolf and the elusive Red wolf, Naveen has always been teased for his rather feminine appearance however he took all of it in stride. Besides, only his siblings were allowed to pick on him If anyone else began to bully the youngest of the litter then his siblings would rush in to punish them. Now as an adult he doesn't need to be fearful of adolescent taunts. While he doesn't openly make his preference known since his family is rather "traditional", if another male is indeed receiving towards his attention then the young man will eagerly pursue. He enjoyed growing up in the large Fall pack but never quite saw eye-to-eye with Fenrir's War. After he turned two he had a vision while praying; he would find kindred spirits who would show him the light. One with wings and the other with pure blue eyes, both of which he had never seen and surely would only dream of. Then he met a she-wolf with blue eyes and a pelt nearly made from the four winds themselves who led him to a winged she-wolf.
They both introduced him to something so much more. Akeyna's Rebellion. He knew there was more to life than what Fenris had to offer! After saying good-bye to his parents, siblings he vanished to join the rebellion and hone his skill for the better of Mother Nature.
Last edited by Naveen الكنز on Sun Jan 05, 2020 1:07 pm; edited 7 times in total (Reason for editing : added sibling; Jasiri♀ & spells)

Naveen الكنز







OOC

: Pesty


MS

: 20


Health

: 200




---
Permissions in this forum:
You
cannot
reply to topics in this forum