Bare Your Fangs!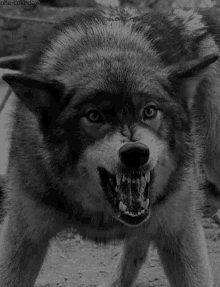 Top posting users this week
Switch Account
Switch user:
---

The Form
:
Urian Renier
Name Meaning::
Urian
[made by god]
Renier
[of blasphemy]
Name Pronunciation:
"Yuri-Ahn Renny-er"
Species:
Wraith
Age:
Demigods don't age.
Gender:
Male
Height[/b]:[/size][/font] 40"
Weight:
137lbs
Length:
5ft
Rank:
Fenrir's Guard; Previous: Spring Pack Assassin (before death & rebirth)
Occupation:
N/A
Alliance:
Fenrir's War
Guild & Rank:
N/A
Reference:
Build:
Urian takes on the form of a wolf that exhibits exposed canines, a massive skull and paws, wavy fur that curls when wet, and a large muscular frame.
Base Color:
Markings:
WIP
Eye Color:
Yellow
Nose Color:
Black
Tongue Color:
Salmon
Scars:
None
Accessories:
None
Growths:
None
Element/Magic::
Magic
1st Spell:
Shapeshifter: changing forms
2nd Spell:
Invisibility: the ability to not be seen for a period of time
3rd Spell:
Telepathy: reading minds and the ability to respond via the mind.
Alignment:
Chaotic Neutral
Personality Traits:
Positive: Adventurous, Charming, Adaptable, Schemer

Negative: Pained, Spiteful, Self-centered, Blunt

(Will go in detail later)

Likes:


Flying; being a shapeshifter allows him to experience things others may not - flying being his ultimate favorite activity.

Swimming; there's something about feeling frigid water against his skin that's addicting to him.

Being in Command: using his status of Fenrir's right hand gives the male enjoyment of making orders during day-to-day activists and in battle.

Stars; the brute believes that the loss of his beloved watches him from the stars, and therefore he enjoys watching her.

Exercise; Urian enjoys keeping fit and active, and performing stunts that work out all of his muscles.

Dislikes:


Disrespect

Laziness

Himself

Lying

Family:
N/A; he is created by Fenrir
Mate & Cubs:
Imelda (deceased)
Friends:
N/A
Enemies:
N/A
Acquaintances:
N/A
History:
WIP
Voice:
"Khal Drogo" - Jason Momoa
Scent:
Wet soil

Urian







OOC

: baby yoda


MS

: 6


Health

: 200




---
Permissions in this forum:
You
cannot
reply to topics in this forum