Bare Your Fangs!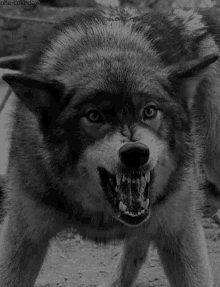 Top posting users this week
Switch Account
Switch user:
---

Rayne Gray
Nickname:
Ray
Name Pronunciation:
rain grey
Age:
4 years
Gender:
Female
Voice:
Soft English
Rank:
Warrior
Occupation:
Patrol
Alliance:
Fenrirs War, Spring
Alignment:
Neutral Evil
Guild:
N/A
Guild Rank:
N/A
Species:
Macknzie Valley Wolf
Height:
32in
Weight:
150lbs
Length:
3.5ft
Fur Texture:
Soft
Fur Length:
Long
Eye Color:
Lime Green
Nose Color:
Black
Tongue Color:
Light Pink
Claw Color:
Black
Base Color:
White
Secondary Color:
Grey
Third Color:
Black
Markings:
See ref
Scars:
N/A
Accessories:
Cirular pendant with a lightening bolt on it.
Growths:
N/A
Reference:
Element /Magic::
Water
1st Spell:
Water Whip(Lvl 1) - Like an extension of her tails, the water whip is used to cut or stun her opponent. Wrapped around the lower half of her tail, the water whip can extend as far as six feet in length.
2nd Spell:
Ice shot (Lvl 2) - This spell is cast from her mouth. Its starts off as a ball of water then it hardens to ice as it nears the opponent. Such a spell can be cast from as far as 10 feet, can stun or damage.
3rd Spell:
Lightening Bolt (Lvl) 3) - Considered to Rayne to be a unique skill, Rayne can cast a single bolt of lightening during a thunderstorm which stuns her opponent temporarily.
Personality Traits:


Sarcastic

Impatient

Cunning

Brutally Honest

Likes:


Swimming

Fishing

Dueling

Patroling

Dislikes:
Parents:
Mother Kya and Father Morrok
Siblings:
N/A
Relatives:
N/A
History:
Rayne was a single pup to Kya and Morrok. Born to the Spring on a rainy day gave her her name. As she grey they add the name Grey for her dark demeanor. Rayne grew to love and respect her pack and her Guardian. But she liked to do things her way too. Considered to be captain of the guard, Rayne Grey placed herself in the role where she could protect the most, which was, to her, patrol. She didn't approve to senseless killing but she sure her a scariness to those beatiuls eyes that brought light in someone else's. She sought out the use of the water element and forever enjoys any stormy day where her power seemed endlessly expendable.

Rayne Gray







OOC

: Noella


MS

: 57


Health

: 181





Similar topics
---
Permissions in this forum:
You
cannot
reply to topics in this forum