Bare Your Fangs!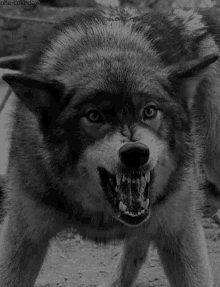 Top posting users this week
Switch Account
Switch user:
---

In the world of Canin, there are two sides: Fenrirs War and Akeynas Rebellion. All characters will have an opportunity to choose the neutral rank of Loner if they aren't sure at first what side they will be on. Below as re details for all three positions. Keep in mind that choosing a side is final unless changes through plots in the roleplay.
Fenrirs' War:

Fenrirs War

The Four Packs
There are four packs under each Season with an NPC Guardian and members below them. Read about each pack before selecting the one you want. Remember, all packs use the same ranking system.

The Winter Pack
Gods: Geri and Freki
Guardian: Morgrim
NPC Strength: 80 wolves
Territory: North Canin
Details: Curently in season.

The Spring Pack
Gods: Sköll
Guardian: Velena
NPC Strength: 58 wolves
Territory: East Canin
Details: Out of Season. Receives frost cover in exchange for food given to Winter as per Meet Terms.

The Summer Pack
Gods: Hati
Guardian: Seagris
NPC Strength: 50 wolves
Territory: West Canin
Details: Out of Season. Receives warmer weather in exchange for food.

The Fall Pack
Gods: Warg
Guardian: Odira
NPC Strength: 75 wolves
Territory: South Canin
Details: Out of Season. Out of Season. Receives more rain in exchange for food.
Akeynas Rebellion:

Akeynas Rebellion
The Rebellion is composed of those who apposed the war Fenrir had created despite his image to guard the Tree of Souls. The rebels aren't structured into packs. They are lead under Akeyna but live more as a people, a United group trying to end the war any way they can.


Similar topics
---
Permissions in this forum:
You
cannot
reply to topics in this forum