Bare Your Fangs!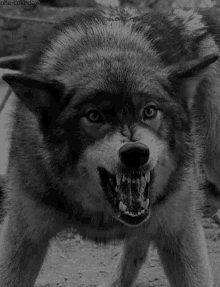 Top posting users this week
Switch Account
Switch user:
---
Guilds are small groups up to 4 wolves within their pack who hunt, quest and explore often with each other. Think of a guild in a video game, same basic principle. There can be one guild per character whether its joined or owned by the character themselves. Guild do not interfere with the plot, but are a fun way to explore in the roleplay as well as battle against fellow guild for the strongest guild(kinda like Fairytail if you've watched it).
Making a guild requires a few rules and conditions. One is to make sure the guild name is kept appropriate and to our standard pg-13 rating. Another is that all members must be fair with their signup requests. Have a basic requirement list, but do try to encourage anyone to join as we don't want anyone being left out. Other than that, members can make their guild information as they see fit.
What to put in the Guild topics:

What to Include in your topic
Below are the things to include in your topic when creating a gold. Feel free to add any additional information as you see fit.

Guild Name: Names are important. As mentioned above, they need to abide by our neutral rating, PG-13. That said, let's name the Example Guild the Blood Fang Guild.

Symbol: Like Family trees and their Sigil, Guilds get a symbol that represents them. The Blood Fang Guild will have a bloodied paw for their symbol.

The rest is yours: All other information is up to you.
Similar topics
---
Permissions in this forum:
You
cannot
reply to topics in this forum