Bare Your Fangs!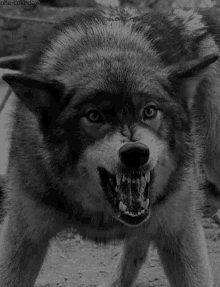 Top posting users this week
Switch Account
Switch user:
---

All trees and plants in Canin are based off of realistic plants and trees, but contain their own unique characteristics. Wolves of Canin will express caution for some while others can be used as aids and remedies, Additions plants and trees can be added requested at any time.

Blue Pine
Blue Pine trees look like the average green pine trees, only they have an honest Shade of blue green rather than green. From afar, they truly look blue, like a mountain is blue. Blue pine is mainly found in the forest of the winter pack, but some can be found in various areas of other pack lands, just in smaller quantities. In warmer months, the Blue Pine will appear almost green but keep its blue hue.

Spires
Like a giant needle, Spires stretch out from the Earth with sharp tip for a single branch. Spires are composed of black to deep brown wood and stretch as high as a 10 story building.  Spires bleed sap from their bark which can be used as a healing aid to stop bleeding. Spires are found in Ash forest but can sprout anywhere and can be harmful to careless winged wolves.

Wild Flowers
Found throughout the land of Canin, Wild Flowers came in many colors and look similar to the of a dandelion. Wild Flowers can be used in potions to create mixtures or simply used for fashion. A flower with a certain color is believed to have special Abilities but the theory has had yet to be proven.

Purple Berry
Though it may look tasty, the wild of Canin can be dangerous and wild has made such a good looking berry poisonous. Purple berries are actually black in color on the outside but the juice inside them is purple. Such a berry is found in Shadow Forest. If digested, the kill effect of a purple berry takes a max of three days in the following order: weakness(day 1), illness with blood spitups(day 2), void of movement till death(day 3). The only cure for such a poison is the Nectar of a Moon Lily.

Everleaf Trees
In the appearance associated with the common maple trees, Everleaf trees don't shed their leaves, not even in colder months. The Everleaf is said to be the most common tree found in Canin, especially in the Fall Territory. The sap of an Everleaf is said to obtain healing properties for illnesses.it is also a useful glue for keeping something together like a bandage.

Everleaf Tears
Bits of golden sap from an Everleaf tree that contains healing properties as well as various other worldly uses.

Moon Lily
Moon Lilies are petal flowers that are rarely found in the world of Canin. A Moon Lily is said to be the only antidote for Purple Berry poison. They are found in dark places such as Shadow Forest. The reason for its rarity is because I single flower will grow and bloom on it's own, though its unclear what causes a Moon Lily to grow as no seeds of the Moon Lily have been discovered.

Lunan root
A hearty native bush that grows spicy-sweet berries in the winter once they've blossomed with small blue buds in the fall. Its roots leech off of trees and healthy bundles of flora, it prefers a large water source to be close. Makes for an excellent health potion.

Cannabis
This medicinal plant is also used for recreational purposes. It prefers warmer climates and thrives best on the border between Spring and Summer or anywhere warm during the summer season itself. A fibrous plant the males make for a powerful pain relieving remedy and the female plant is used more for its relaxing effect once the dense flower buds have matured.

---
Permissions in this forum:
You
cannot
reply to topics in this forum