Bare Your Fangs!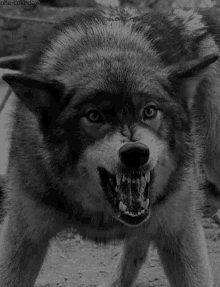 Top posting users this week
Switch Account
Switch user:
---

We host various groups members have an opportunity o be a part of. Some have higher responsibilities, others are just for fun! You might be thinking about why we don't have pack ranks for groups. Well, it does get old, but it's also our way to be unique. Groups can be added or removed at anytime. Some are permanent with includes a "member" group and various staff related groups. Leadership is one of many key componants to a successful community. GoC wants to see many different colors around the forums and confidence in anyone who's looking for a good time.
***Groups may change at any time***
OOC
The OOC group is for the Out of Character Accounts all members need to have for tagging and character ownership identity purposes aside from the OOC forums.
Loners
Loners are the members who do not belong to any alliance whether it be Fenrirs Guard, Fenrirs War, or Akeynas Rebellion. These wolves can be allied with anyone but not belong to the pack specifically and are not bound to traditions or beliefs or rituals. Members can move from this group into a new alliance whenever they are ready or choose to be unaffiliated.
Summer Members
All the members belonging to the Summer pack.
Spring Members
All the members belonging to the Spring pack.
Winter Members
All the members belonging to the Winter pack
Fall Members
All the members belonging to the Fall pack.
Fenrirs' Guard
These are where the Wraiths are grouped under. Or, in some cases wolves with an affiliation to Fenrir who guard the Souls Tree.
Akeynas' Rebellion
The secret rebel order led by Akeynas under the influence of Mother Nature herself. The Rebellion keeps their life underground but does what they can to gain allies who will run against Fenrir and the other greedy Gods.


Similar topics
---
Permissions in this forum:
You
cannot
reply to topics in this forum