Bare Your Fangs!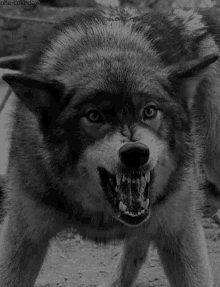 Top posting users this week
Switch Account
Switch user:
---

When it comes to time and Seasons, we follow the seasons a little differently considering the unbalanced nature of Canin. This guide will explain the way the seasons change and how we work time of day and weather.

Seasons
As the plot suggests, the seasons don't change as they would in the balance of mother nature. The war against Morgrim and his followers did their work well in throwing the seasons out of balance in a way that has caused them to remain in four corners of the world. Winter to North, Summer to the West, Spring in the East and Fall in the South.

Seasonal Meets
Each time the Seasons change, the two packs involved in the change will meet at the border of the pack who is transferring their power to the other. For example, if it is currently Summer but it is changing to Fall, the Fall pack would meet at the Summer to Fall boundary for the switch.

During a Seasonal Meet, the members of each pack will be present as witnesses of the exchange. The Guardians involved in the switch will exchange terms with the government as well as the other two packs all at the same time time. Picture a circle of wolves from each pack and the Gurdians in their own circle before their packs as they exchange their terms. During these exchanges, regardless of any blood spilt before the Meet, it is decreed to meet under peace.

Wolves must wait 3 days after the Meet before any actions may be taken on either side before the peace is broken and terms are finalized. Terms can be altered during this three day period. Once the term is finished, war can resume. War prisoners cannot rejoin their pack during the meet but can interact with them yet are under the pack they are bonded to even if their pack is making an exchange with the pack the war prisoner is a part of.


Seasons and Other Animals
You may be wondering how the seasons affect other animals of Canin such as bears or caribou. The curse of Canin is that the Seasonal imbalance doesn't effect bears or caribou directly. The imbalance makes the war between the packs so brutal is the pacts they they must create to utilize resources for that packs particular season. Bears or caribou would remain in the season they know is current and life would resume for them as normal, keeping their natural instincts and migrating or hibernating when they need to.

Time, Day and Weather
The time, day and weather in the rp is up to members. When it comes to events, we will have a specific setting all members must abide by.

---
Permissions in this forum:
You
cannot
reply to topics in this forum