Bare Your Fangs!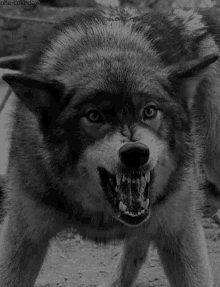 Top posting users this week
Switch Account
Switch user:
---

It is important to manage your character when it comes to health and understanding the damage system and what you can do to remedy woulds and serious injuries. As an added little measure, we allow members to level their characters like they would in a game. The higher your level, the more powerful your character is compared to another. Leveling is only done by certain interactions in the roleplay which are explained below.
Health:

Health System

Your characters health is affected by any physical damage given to them by another character, prey, predator, or even things cause by the elements of Sirius. Players start out with

100

health. Enemies can be

150-200

in health which depends on their stature. A sickly enemy could be 150, whereas a healthy opponent could be 200.

How is health calculated? This is the formula:

Base Health points x Current level = Total health points

So if your character is level 6 and the base Health is 100, as per the base health range, characters will have a health bar of 600 points. Boss encounters start off at 150 for their health and use the same formula above. Some bosses can be 1-2 times stronger in health that you. Parties are usually recommended for these encounters. A weak encounter can be as low as 50hp while a strongest enemy could be 300hp.

Gaining Health Points

Health is gained by the following:



Eating Meats or berries

Seeking a character skilled in healing

Sleeping


Death

Should your character die from hunger, battle, illness, old age, etc, you will need a Resurrection Stone or an Ark Stone. To learn more about these stones, please visit the Aging guide.

Disease or Illness

A disease or illness of any kind with subtract

-4

health per post if not treated immediately. Same goes for poisons, even common cold.
damage:

Damage System
The damage system uses a 1-20 scale. The scale explained below is used when rolling the Attack dice. The damage points taken from any hit are calculated using the following formula:

Attack Dice roll x Character Level = total damage taken

If your character is level 4 and they roll a 6, the total damage taken is -24. Members reach a state where they are no longer mobile when their health reaches 20%.
Experience:

Experience System

Experience is gained so that your character can move to the next level. There are many different ways to earn experience points, but is this another formula we need to memorize? It's actually very similar to the others. Here it is:

Character level x base Exp 1000 + 200= Player overall Experience

As your character levels, we times 1000 by the level your character moves to then add 200. So if they are level 2, then they have 2200exp. Each time you level, the meter moves back to 0exp.

Gaining Experience Points



Questing (350)

Hunting (300)

Dueling (300)

Exploring an area (200)

Chance Encounter (250)

Daily Loot (varies)

Contests (varies)

Events (varies)


Guild Strength

Guilds don't gain Experience like other interactions. Instead, they increase the Guilds Battle Strength each time the Guild completes, a hunt, Quest or Guild Battle. To earn the Battle Strength, the guild must succeed in one of the following to earn Battle Points.

Earning Battle Points:

[*]Questing (250)

[*]Hunting (200)

[*]Dueling (150)

[*]Guild Tournaments (varies)
Hunger:

Hunger System
Hunger is the very essence of your wolf. Without it, your wolf would not be living. This meter has 8 points which deplete once a month. Hunting or digging for table scraps is the only way to fill the meter. Fellow members may lend you supplies as well, but the lender amount will cover half of the foods percentage worth. This meter doesn't raise like the rest, but if depleted to 0, it will take away from your characters health by 10% each month.

---
Permissions in this forum:
You
cannot
reply to topics in this forum