Bare Your Fangs!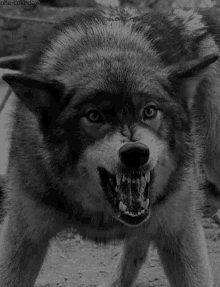 Top posting users this week
Switch Account
Switch user:
---
The Form
:
Xandria
Nickname:
Dria, Litle one
Name Pronunciation:
X - Ahn - Dria
Age:
06 Months Old
Gender:
Female
Voice:
Soft and child like
Rank:
Descendants
Occupation:
Heir
Alliance:
Spring Pack
Alignment:
Neutral, as she is still young and yet to find her alignment.
Guild:
None
Guild Rank:
None
Species:
Timber Wolf
Height:
18 inches
Weight:
50 lbs
Length:
2 feet
Fur Texture:
Smooth and soft
Fur Length:
Shorter
Eye Color:
Green
Nose Color:
Black
Tongue Color:
Pink
Claw Color:
Black
Base Color:
Various tans white and greys
Secondary Color:
Same as base
Third Color:
N/A
Markings:
None
Scars:
None
Accessories:
None
Growths:
None
Reference:
Element /Magic::
Undiscovered
1st Spell:
N/A
2nd Spell:
N/A
3rd Spell:
N/A
Personality Traits:


Easygoing

Curious

Naive

Stubborn

Likes:


Rain

Water

Stars

Butterflies

Dislikes:
Parents:
Velena and an Unknown Male
Siblings:
She is yet to meet any family, so this is Unknown
Relatives:
Unknown
History:
Xandria was conceived as a product of lust and secrecy. Her mother Velena had an affair with a lone wolf, and in turn had a litter of one surviving pup, Dria. As the runt of the litter, Vel had doubts about if her daughter would make it, she seemed a lot more fragile and ill then the other pups she had given birth to in her life time. But she still fought on. Day and night Vel laid by her little surviving runt, hoping for the best and yet still preparing for the worse. Only to find that she had a fighter. As the runt and the product of an affair, Vel feared for what would happen to this pup, not wanting her to become a slave or chew toy, and so she kept her hidden. Xandria to this day is still the smallest little pup Vel has ever had to raise, and yet the fact that she is keeping her hidden is one of the very reasons the two are so close. Though she's still small, Vel is teaching her everything she knows. How to maintain stamina, how to have speed, how to hunt, how to stalk, how to understand different howl tones and most importantly, how to elude. The saying "my mother is my best friend" could not be anymore true for this young heir, as she looks at her mother with sheer respect and trust. With the hiding however, comes curiosity. When Vel goes out to hunt for the two, it is often times Xandria will run around their makeshift den and nursery area, always trying to find new ways to see the world, and she even learned how to climb. One day maybe, when she's ready Xandria will be introduced to her siblings and the rest of the pack, but for now she will remain Velena's most prized secret.

Xandria







OOC

: TheLittleNinja


MS

: 8


Health

: 200



---
Permissions in this forum:
You
cannot
reply to topics in this forum