Bare Your Fangs!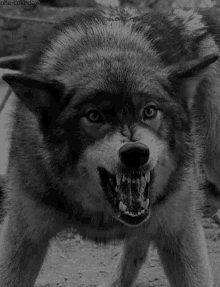 Top posting users this week
Switch Account
Switch user:
---

All rules to do the all forums and places of the site are listed below. Each member is subjected to each rule as well as the consequences of any rule breaking based on our warning system. Everyone is encouraged to inform staff if any of the rules below are broken and to provide evidence as well. Dealing with any incidents are handled quietly between the staff and the rule breaker. If you unsure of whether or not to do something, please ask a fellow member or staff.
General:

General Rules

1. This is a "no jerks" zone! We strive for a welcoming and enjoyable atmosphere and make it one of many priorities to keep GoC drama free. Please refrain from executing any insults, harassment, bullying etc.  

2. All writers are welcome! From beginner to expert, GoC loves to see the growth of new writers and the continuation of growth in experienced ones. The preferred age is 13yrs and up due to the opportunity for mature labeled content.

3. Unlimited Character Account Creation! If members, so choose, they may have as many characters as they see fit. We ask that you have a MAIN ACCOUNT(OOC) so we can tag the ones that belong to you specifically without too much confusion. Members will be able to switch between characters using our Account Switcher widget. Posted with the wrong account? Report the post and select "Posted with the Wrong Character" as the reasoning and staff will fix it.

4. No Backseat moderating, please! There is a difference between helping and doing someone else's job. If someone has done something wrong, point them in the right direction with a gentle hand and leave the consequence decisions to the staff. If you are unsure if there is any rule breaking present, report the post as "Possible Rule Breaking" as the reason and staff will look into it.

5. Keep all images at the requested Dimensions to avoid forum expansion or image overlap. If an image does not meet our request, you will be warned. If it is not fixed, the image will be removed after 24hrs of no compliance.

6. Share your name or age at your leisure, but credit cards, or addresses are never to be seen on our forums. Failure to follow this rule will result in immediate ban.
Roleplay:

Roleplay Rules

1. Powerplaying is not allowed. All characters a subject to harm in some form or fashion. The only "Immortal" that anyone can speak of are the Gods themselves. Duels and battles should be decided fairly and not decided for someone without consent. This means that one cannot roleplay the actions of another persons character.

2. Characters cannot be played with their Audition posted AND accepted. No exceptions.

3. Pups are playable at six months of age. No younger. Any sexual content is time skipped unless done by what we call "the black screen" which is a password protected forum only those who are 18+ can view. Access is given to a player by request from an admin
.
Chat:

Chatbox Rules

1. Keep language PG-13. Chat is for everyone and we want to make sure it is comfortable for them as well.

2. Use theme friendly color codes. Chat is hard if you can't read a certain color in the chat, so please keep this in mind so we can all read your funny, sarcastic, caring, enjoyable comments together without struggle.

3. Refrain from posting videos or large pictures in the chat. Utilize the SPAM forum for those things so we don't see those pesky scrollbars.

4. Please don't advertise other sites in the chat. Showing one and getting feedback is one thing, but asking others to come join is not. Members can use the Advertising forum for their sites as they see fit.


Similar topics
---
Permissions in this forum:
You
cannot
reply to topics in this forum